Everything you need to know about getting a contract accounting role in Sydney
Moving to a different country can be an exciting and nerve-wracking experience, it's something our contract accounting desk knows all too well, having relocated from Ireland to Sydney ourselves. We have put together five tips for anyone hoping to secure a contract accounting role in Sydney.
1. How to get a visa
The 417 working holiday visa allows you to work in Australia for one year, with any one employer for a six month period, and then a different employer for the next six months. If you fall in love with Sydney (like most people do), your best bet is to 'wow' your first or second employer in the hope of securing sponsorship, which will enable you to move on to a 457 visa (see tip number 2).
You can apply for your 417 working holiday visa here. This site provides guidance on all of the requirements you will need for your application. It is important to apply a couple of weeks before your arrival in Australia as it can take a little while to come through due to backlog.
2. Getting sponsorship
It is worth noting that securing sponsorship in Sydney has become a lot harder in the past couple of years, with the Government tightening the grip on who gets sponsored. Most of the contract roles we recruit for are four or six month contracts, and we have noticed that those who perform very well within the initial period have a higher probability of being sponsored. Once you do receive sponsorship, you are then eligible to work in Australia for a two to four year period depending on what the firm offers.
3. Interview Preparation
For those of you who have not interviewed in a long time, the thoughts of interviewing can be a little daunting but don't worry. That is what we are here for. The strong relationships that we have built over the years with our accounting clients in Sydney means that we are capable of advising you on style and structure when it comes to your interview.
A first round interview usually entails a run-through of your background and achievements in your accounting roles, a question on what you know about the firm, advice on the role and the finance team it sits in and a chance for you to ask questions.  If they are going to ask any technical questions or test you during the interview we will make sure that you are aware of this in advance. Everyone in Sydney is very friendly, and we feel commerciality is key when you go for an accounting interview here.
4. Securing a role
It can take up to six weeks to secure a role when you arrive, however this can be a good thing as it gives you a chance to get settled, complete a couple of interviews and scan the accounting market. It is important to be open-minded in terms of the opportunities that are presented to you when you arrive, as having the visa restriction can make it a little more difficult. We recommend doing a few interviews and trying not to narrow your search too much at the start. Click here for an idea of the types of roles we place and clients we represent, and here to search for contract accounting roles we are currently working on. 
5. Employment References/Police Checks
We advise that you have two people in mind to use as referees for when you secure a new role in Sydney. This will ideally be managers that you reported in to in your previous accounting role so that they can provide an outlook of your ability and achievements. Please provide a contact number and an email address for two referees.
A number of clients also undertake a background check before you join their firm. This includes getting a police check completed to show you have not committed any crimes in your country of residence. If you can get a clearance form from your local Garda/police station in advance of your arrival, that will help speed up the process when it comes to starting in your new role.
6. Finding a home
Outside of the world of work, you will also be busy searching for a new home to settle into in Sydney. When most people first arrive, they take an Airbnb apartment for the first few weeks until they get set up. If you know that you are going to stay longer term and want to get a place to yourself/between a group of friends, you can go to www.realestate.com.au. Very few of the apartments/houses here are furnished but you can find reasonable priced second-hand furniture on Gumtree and K-mart is great for cheap homewares. It is a good idea to bring a reference from a place you previously lived in and you sometimes need to secure a role before they let you take the place.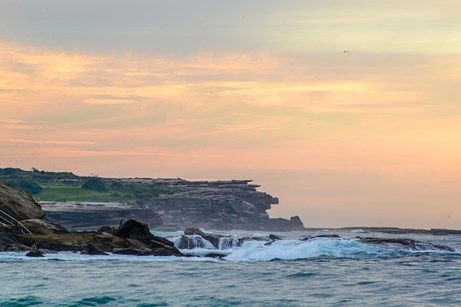 House sharing is also popular via sites like flatmates.com.au or www.flatmatefinders.com.au. Rent ranges from $300-400 dollars per room per week excluding bills. When it comes to locations, a lot of people move to Bondi Junction (train line) or Coogee (bus route). If you want to travel by boat to work you can choose Manly. If you are a city slicker Surry Hills is a good choice (walking distance) or you can join the hipsters in Newtown (train line).

If you are planning on relocating to Sydney please contact with me or a member of our team as we would be happy to update you on the market and assist you on your move. And if you've got any friends thinking about moving to Sydney too,  feel free to pass our details on, we have a referral scheme in place for anyone that is passed on to us who we place.