Interviewing for an in-house strategy role
Fionnuala McShane
06 Aug 2018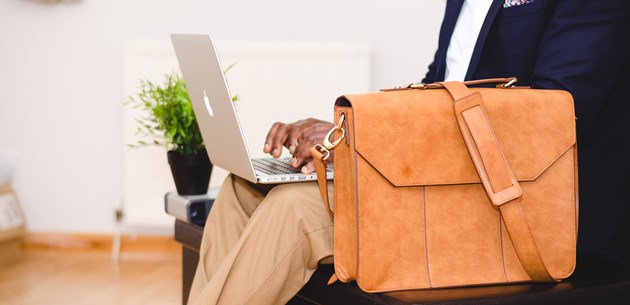 The Interview 
The interview process for an in-house strategy role replicates that of a strategy consulting firm and is normally in THREE stages:
1. Initial Conversation
You will initially be introduced to the talent partner and/or hiring manager. This will be a fairly casual conversation to discuss your experience, interest in the business and motivations.
This is a chance for you to ask questions about the role, business strategy and company culture
Don't be afraid to express yourself. Being expressive and personable is a form of generosity! Allow the interviewer to see your genuine passion and interest in the role and industry
Know your 'WHYS':

Why do you want to leave your current role?
Why do you want to work for our business over our competitors?
Why specifically Group Strategy?
What are the key drivers in your career?
What are you looking for in a Manager and in the team you work?
What would you expect to be the major risks for our business?
What do hope to achieve within your first six months into the role?
How would you measure success in the role?

2. Case Study (at least two)
The case study is designed to assess your problem-solving skills & structured thinking:
This could be in the form of a short brain teaser designed to assess your ability to think under pressure
Expect (at least) two longer case study questions followed by detailed Q&A
This could be a market sizing question, SWAT analysis, cost reduction, cost estimation
Prepare to go deep into the economics and strategic growth areas for the relevant industry
Do your research on the evolution, major disruptors, competitors and challenges for that industry
Expect to be taken out of your comfort zone, for example, you might be asked a question related to an industry you've never had experience with – take a deep breathe, apply logic and reasoning when formulating your answer. It's okay not to produce the perfect answer! The aim is to articulate your thinking in an educated and structured way
Practice is KEY: BCG, Bain and McKinsey have websites dedicated to case study practice questions. PRACTICE, PRACTICE, PRACTICE!
Another resource candidates have found helpful is: www.caseinterview.com

3. Culture Fit
Firstly, give yourself a pat on the back for getting this far. Strategy is highly competitive and your brain is frazzled from the intense interviewing. If you've gotten to final stage, the hiring manager can see your potential to add value to the business. The final round is designed to assess whether you'll fit with the existing dynamics of the team and be a source of positive energy:
This interview will normally be in the form of a casual coffee-chat with a senior member of the team
Employers will look for traits such as: curiosity, enthusiasm, motivation, positivity, honesty, communication skills, flexibility, determination, work ethic, persistence, eagerness to learn, ability to listen, dependability, confidence, self-reliance, team-work
Again, the key here is to relax and show your human-side. You're more than just an employee! Try to find some common ground to talk about as it's a form of bonding
Talk about your hobbies, side-business, passions – this will demonstrate you are someone special and useful to have on the team
Don't be afraid to add humour, its okay to laugh and smile, at the same time, be conscious of the conversation becoming too casual, you want to walk away knowing you've made a great impression
 
At the end of the day, interviews are about practice & preparation. If you do your research and keep the above points in-mind, I can guarantee you'll be a stand-out candidate.
Good Luck!
---