Why boardrooms are abuzz with cyber security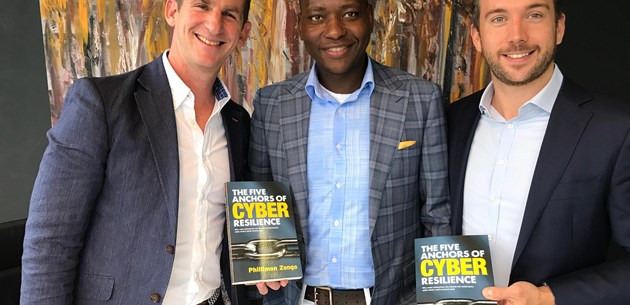 Phillimon Zongo talks to T+O+M Executive co-founder and director Grant Mosvowitz - in part four of this 10 part interview series ahead of the launch of his book, "The Five anchors of Cyber Resilience.

In this segment, Phil talks about:
Why cyber security is such a hot topic in boardrooms across Australia
Key trends and issues in the cyber security landscape and what's making it more complex
How the world of cyber security is playing out in politics
Why cyber security is such an important subject for any enterprise
How the cyber security mindset needs to shift to minimise the impact on the bottom line
Phillimon Zongo is a cyber security leader, strategic advisor, author, and public speaker based in Sydney, Australia.
Phillimon is working to simplify the critical subject of cyber security, enabling the most senior business officers to strike the right balance between opportunity and cyber risk. 
Phillimon's book, 'The Five Anchors of Cyber Resilience', is a thought provoking, contemporary strategy book that absorbs the ambiguity and complexity associated with cyber security and passes on practical guidance to directors, business executives, CISOs and other risk management professionals.
Phillimon has been featured in the ISACA (International) Journal, CSO Online Magazine and FS Advice - The Australian Journal of Financial Planning. He was the 2017 winner of ISACA International's Michael Cangemi Best Book/Article for his article, The Automation Conundrum, and 2016 winner of the ISACA Sydney's first ever Best Governance Professional of the Year Award, a recognition from  industry peers on the thought leadership he contributes to the technology risk profession.
Phillimon also founded the Cisoadvisory.com.au, a leading blog that helps enterprises develop and sustain high-impact and low cost cyber security strategies.
To view the full version of Phillimon's interview with Grant in which he also talks about:
- His upbringing in rural Zimbabwe and his inspiring journey into the world of cyber security in Sydney 
- the opportunities and challenges in cyber security
- how small to medium enterprises should address the issue of cyber security 
- His favourite cyber security books
- and much more. 
Click here to view the full interview.  To check out our current roles in cyber security head to our jobs page, and to get in touch with a friendly member of our cyber security team, click here. 
---