7 reasons there's never been a better time to be a construction & property accountant in Sydney
Gillian Duffy
01 Mar 2018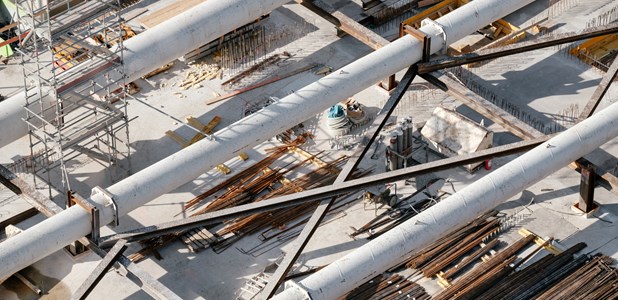 It's an exciting time to work in accounting & finance in Sydney's construction & property industry. Sydney is the property capital of Australia, according to the latest industry data released by the AEC group in January 2018, which shows that property jobs in Sydney generated $14.6 billion to the Australian economy in 2015-2016.
I recently joined T+O+M Executive to lead the Industry & Commerce accounting desk, after working as an auditor at one of the big4 accounting firms in Ireland (you can read more about me here), and it's really exciting to see first-hand the career opportunities on offer for accountants who are currently working in practice and thinking of a change.
The New South Wales property industry has now overtaken the healthcare sector to become the state's biggest employer.
One in four wages in Australia now rely on the property industry, which employs more than 1.4 million people, and it is Australia's biggest contributor to GDP. The industry contributed a whopping $20.9 billion dollars to Australia's tax bill in 2015-16 – this represented 54.1% of Australia's tax revenue.
The Australian property industry grew by 22% in 2015-16 and is still growing so it's a very exciting time to consider a move into this space.
Apart from the obvious benefits of working for a booming industry that is creating jobs and supporting the livelihoods of Australians, there are many other benefits associated with working in accounting & finance roles in this sector:


The culture – property & constructions businesses are less corporate when compared to financial services institutions. They seem to be more of a relaxed and innovative culture and often offer good flexibility. We are finding that roles in this sector typically appeal to the 25 – 35 year old age bracket - those with a keen interesting the property market because they are renting or looking to buy themselves.


Diversity in your role – because the finance and accounting functions in property & construction businesses are smaller than those in financial services institutions, the scope of these roles in broader meaning you will get a fantastic opportunity to grow your skills in both financial, management and project accounting.


Exposure to a wide range of stakeholders - you will be expected to build relationships with a far greater range of stakeholders including stakeholders within finance and non-finance functions. You will get the opportunity to enhance your communication skills. 


Less time sitting at a desk – because of the nature of the industry, your role may require you to do regular site visits to go and see what the project is you are accounting for.


Exposure to different accounting standards - This is aimed more at all you technical accountants out there.  As well as your everyday accounting standards that relate to most industries, you get exposure to some of the more complex areas of accounting such as accounting for revenue from contracts (AASB15) which has superseded the construction contracts standard (AASB111) from 1 Jan 2018.


Greater sense of reward – when you work for a business that has physical assets, there is typically a greater sense of reward and achievement when that project comes to completion. I know from my experience in audit, I enjoyed working on property clients as I could see and understand what I was auditing.


Your skills & experience are valued - our clients in the property & construction industry are keen to hire accounting & finance people from financial services firms. They recognise the benefits that bringing in candidates with a different mindset and ways of tackling problems and delivering solutions can offer their business. This mix of technical and commercial accounting & finance experience and expertise is highly desirable to property & construction businesses.

If you work in accounting & finance and the idea of working in property and construction appeals to you, do get in touch, I'd love to hear from you.

If you're an accountant currently working outside of Australia, check out our guide to landing a contract accounting role in Sydney. 
---